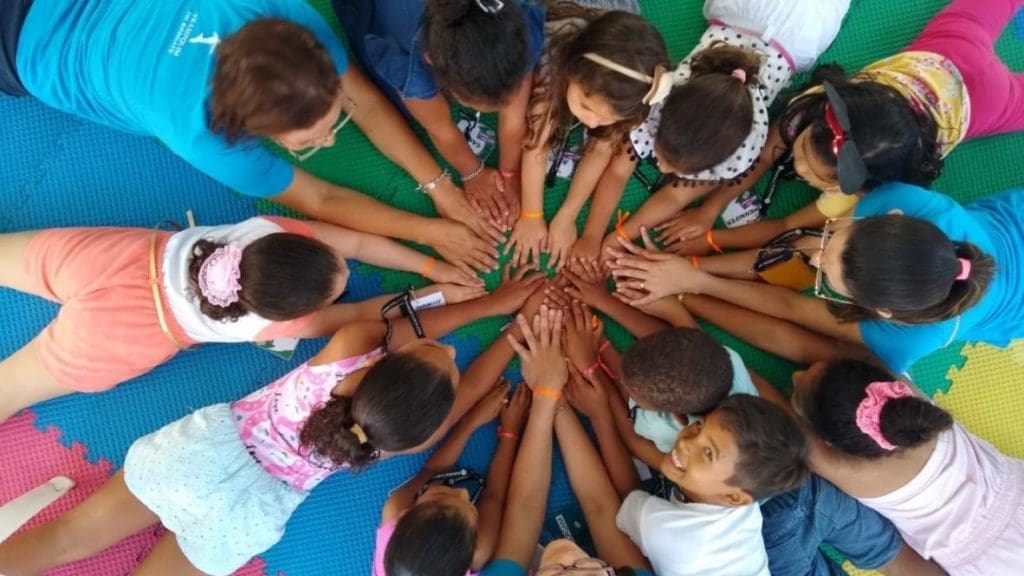 We guide all people to follow Jesus moment by moment.
We believe the Church exists to extend the presence, the purpose and power of Jesus on earth. The Bible calls this the Gospel, or "Good News." We like to call it God's Grand Story.
God's story is a story of love and redemption. The story or message that most clearly shows this redemptive love is the death, burial and resurrection of Jesus (John 3:16). Paul says this message is of "first importance" (1 Corinthians 15:3). As God reveals His nature through the stories of the Bible, the following teachings emerge as central doctrines. These teachings form the core of our beliefs at Oak Hills Church.
If you are a Christ follower, you may wonder how the Good News shapes how we equip and encourage people to share the God's Grand Story with others. God has placed unique opportunities around us to love our neighbors in our neighborhood, at work, at school, through our kids' sports, and even at the grocery store. We are committed to caring for people when we come together to worship and wherever we are in our community.
At Oak Hills, we desire for the Gospel to drive everything we do. And the Good News of the Gospel compels us to show Christ's love to our neighbors wherever we cross paths. Our understanding of the Good News is what shapes how we live… following Jesus moment by moment.
JOIN US FOR WORSHIP ONLINE, SATURDAYS AT 5:00 PM AND ON SUNDAYS AT 9:30 AM AND 11:30 AM. You may join the worship services through Facebook Live, AppleTV, Roku, and the Oak Hills app and website.