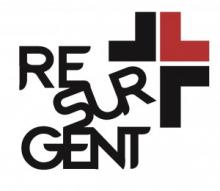 Resurgent
Contact for location
210-824-5151
http://resurgentsa.org
---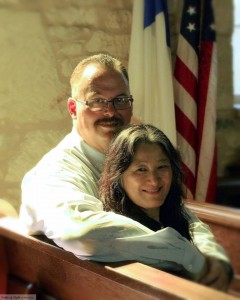 resurgent [re-sur-juhnt], adjective: rising or tending to rise again; reviving; renascent.
The name resurgent came from a desire to express many thoughts at once. We as a church want to be a place of transformation, not just change. We want to see faith refreshed, hope renewed, and passion reinvigorated. The spiritually dead, we want to see raised; the spiritually cold, warmed; the apathetic, consumed by a burning desire to know God and His Word. All of these are properly described with the adjective "Resurgent." We strive to be a resurgent people of God, inspiring resurgent hope, resurgent faith, and resurgent passion, to build a resurgent community.
We strive to know Christ deeply in four areas:
Christ Our Savior: We believe in Christ as the mediator between God and mankind. There is no other source of salvation and neither is salvation possible without Christ.
Christ Our Sanctifier: We believe that included in the work of Christ is the power to live a holy life. This does not mean sinless perfection, but the presence of God's Spirit contending with our soul, correcting and improving us. This work will continue until Christ returns.
Christ Our Healer: We believe that Christ offers healing for all who come to him. This means healing in all its forms: spiritual, mental, physical, etc.
Christ Our Coming King: We believe in the physical return of Christ to earth in accordance to the scriptures, and believe his return is tied to the worldwide mission of the Church, carrying the good news to the ends of the earth.
Our pastor, Rev. Ken Cluck, has been in Christian ministry since 1995. Though Ken is originally from Texas (he grew up in the Metroplex of Dallas/Ft. Worth), he has served in various pastoral positions in several states: Montana, Idaho, Colorado, and Washington. This has exposed him to various cultures including life on two Native American Reservations. Prior to ministry Ken served for eight years as a US Army Infantryman and Paratrooper, including time with the 2nd Infantry Division in Korea, and the 82nd Airborne Division at Fort Bragg, NC. Ken's preaching is always meant to teach the Bible. His goal in ministry is to teach others to study, understand and apply the Word of God in their own life. He often refers to this as striving to replace himself, meaning that in time those exposed to good teaching should eventually no longer need to be taught, but should be able to teach others. Ken also stresses working together with churches from various backgrounds, seeking to divide only where scripture demands, and to seek the unity of the body. Ken always looks for ways to bridge the divide of "Them and Us." Ken's wife, Yong, is from Korea. They have been married for almost three decades and have three grown children. Yong loves to pray for and encourage others. She is quick to help and loves to hug.
Categories: Christian, Missionary Alliance, North East, R