All Saints Anglican Church of San Antonio
|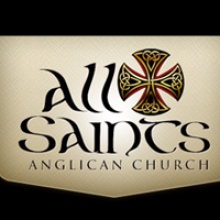 All Saints Anglican Church Of San Antonio
11122 Link Dr
(210) 344-1920
http://www.allsaintsanglican.net
---
The Mission
Follow Christ as Lord; worship God in His Church; work, pray, and give for the spread of His Kingdom.A traditional and classically Anglican Christian parish, All Saints Anglican Church of San Antonio is part of the Convocation of Anglicans in North America (CANA). We won't compromise on matters of Faith, Order, Doctrine, Discipline, or Morality.
Loving and warm, we're all about uncompromised, Spirit-led living for our Lord Jesus Christ in our worship and community. Blending the ancient mysteries of 21 centuries of Christian practice with relevant, practical, yet unswervingly Biblical teaching, in the time-tested Anglican tradition, we love to meet new folks – from any tradition – and introduce them to our ancient way as they experience the Holy Spirit in our beautiful and poetic Anglican service and the open arms and hearts of Christian love. Come in, then – worship with us and enjoy God's Presence as He moves among His people! He reigns at All Saints!.
The Vision
Being Our SAVIOR's ambassadors: Scriptural, Authentic, Vigorous, Inspired, Orthodox, Reliable CHRISTIANS.
The Core
Scriptural We won't waver on Scriptural, Spirit-led principles of excellence in life, family, community, business practice, worship, and teaching.
Authentic 
Because we won't waver from Scripture and the Spirit's leading, we're committed to active, pragmatic, and serious lives in Faith, practicing Jesus' sacrificial love and unity of Spirit everywhere, but especially in the parish, speaking the truth in love and honoring one another above ourselves.
Vigorous
Our authenticity means we are full of Christ's Abundant life through His redeeming love, spreading that Good News—His Gospel—with gusto, by example, word, and action.
Inspired We're Scriptural, Authentic, and Vigorous because we're filled by a personal and indwelling Holy Ghost, demonstrating absolute commitment to lives transformed by God's power.
Orthodox
Our worship is riveted to reformed but classical Anglican catholic practice, inerrant Holy Scripture, a present and active Holy Ghost, and the principles of over 21 centuries of Christian tradition.
Reliable
Since Jesus is our Lord, we seek His Kingdom first and will never compromise on Scripture, authenticity, vigor, inspiration, orthodoxy, or the course our Lord sets for us by His Word and Holy Ghost.
---
Categories: A, Anglican, North West