Shearer Hills Baptist Church
|

12615 San Pedro
San Antonio, TX 78216
(210) 545-2300
---
Shearer Hills Baptist Church wants to you to personally know the love of Jesus and to share it with others.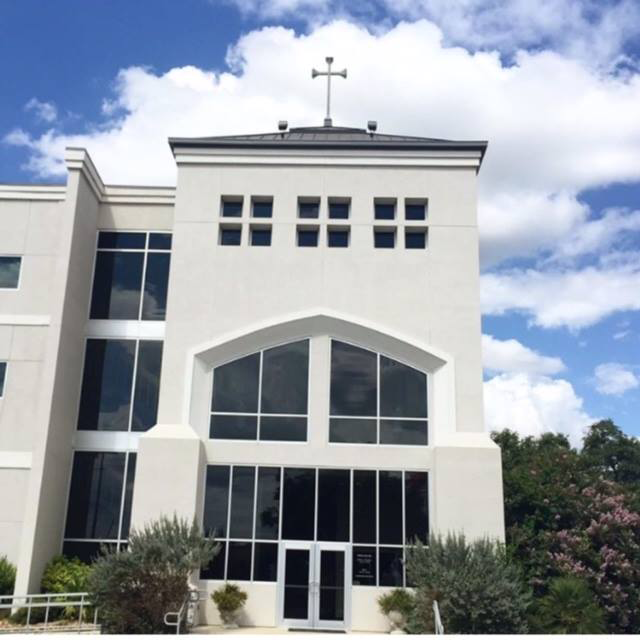 Shearer Hills is a warm and friendly place. When you enter our Worship Center, there will be people to welcome you and to help you find a Bible Study class. If you are attending worship, you will find the doors to the Worship Center directly in front of you. You will find people dressed in jeans, business casual, and in suits and dresses – so when you come you won't feel out of place.
Our leadership team recognizes the authority of God. They realize that we are shepherds who serve under the Chief Shepherd, Jesus Christ. We desire to devote ourselves to prayer and to the ministry of the Word. Our passion and goal is to equip the believers for the work of the ministry until we all attain maturity in the fullness of Christ.
Our Pastor, Steve Graves,  became pastor of Shearer Hills in June 2014. He is a graduate of Baylor University and Truett Theological Seminary, both located in Waco, Texas. He has served churches in Texas and Louisiana. Steve also worked at Baylor as the Director for University Ministries and Missions. If you wish to hear some of his recent sermons,
click here
.
Bring the kids and let them experience our world renowned youth program!
Shearer Hills Baptist Church is a great place to meet people and get involved. No matter what stage of life you are in, we want you to be a part of our vibrant church community.
Sunday Morning Schedule
8:30 am – Traditional Worship
9:45 am – Bible Study
11:00 am – Contemporary Worship
The 8:30 worship service is led by the choir and orchestra – our more traditional worship style.
The 11:00 worship service is a more contemporary worship style led by a band and vocal praise team.
We hope to see you Sunday!
---